Post Laurier Study
---
---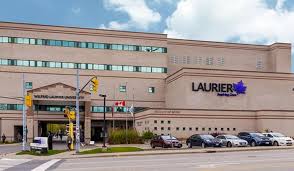 ---
Hi Wildcats,
We have had a request from a Laurier Ph.D. Candidate in Kinesiology and Physical Education asking for help from
Wildcat parents, coaches, and players
with a sports study. Please read below for more details, and please contact Taylor at
cole2970@mylaurier.ca
if you are interested in participating in the study.

********************************************************************************

Hello!
My name is Taylor Coleman and I am a Ph.D. Candidate in Kinesiology and Physical Education at Wilfrid Laurier University. Generally speaking, my research focuses on parental involvement in sport and the influence parents/guardians have on team dynamics (e.g., roles, cohesion). I am contacting you to see if Wildcat families might be interested in participating in the following study. I have provided a brief description of the study below:

The purpose of the current study is to explore the various ways that parents may influence group dynamics (e.g., roles, team cohesion, coach perceptions) in a youth team sport context. I am looking to interview 15 current or former athletes (ages 16-19), 30 current or former coaches (15 who coach their own children, 15 who do not coach their own children, all with at least two years of coaching experience), and 15 parents of current or former youth athletes (athlete of parent must have participated in sport for at least two years.
Participation in the study will involve reading a letter of informed consent (5 minutes), verbally answering several brief demographic questions (10 minutes), participating in an interview asking about various aspects of parent involvement and group dynamics in sport (45-90 minutes), and reading over and commenting on transcripts of their interviews (20-30 minutes). Approximately 60 participants in total will be recruited for this project.

Participation in this study is completely voluntary and athletes, parents, or coaches may decline to participate without penalty. Athletes, parents, and coaches may also withdraw from the study at any time without consequence. If any participant withdraws from the study, every attempt will be made to remove their data from the study and have the data destroyed.
Do you think this project might be of interest to you? If so, feel free to send me an email with any additional questions you may have (you can reach me at
cole2970@mylaurier.ca
). Thank you in advance, and I look forward to hearing from you.

Sincerely,
Taylor